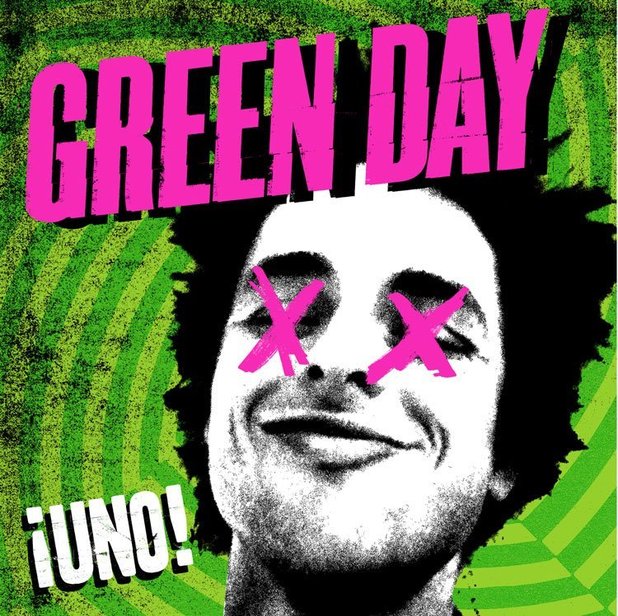 Days have passed and I haven't posted anything. Its bit awkward reviewing such a great album by such a great band after so many days. Now lets get to the point and talk about the album.
This album is a part of a triology by green day which includes uno, dos and tre. Its a 12 track album and if you download itunes deluxe version you get 4 videos. The track list is
1.
"Nuclear Family"
2.

"Stay the Night"
3.

"Carpe Diem"
4.

"Let Yourself Go"
5.

"Kill the DJ"
6.

"Fell for You"
7.

"Loss of Control"
8.

"Troublemaker"
9.

"Angel Blue"
10.

"Sweet 16"
11.

"Rusty James"
12.

"Oh Love"
If you start listening the album you will know that it is full of love songs in a punk rock manner with some exceptions. First track(Nuclear family) almost gives the vibe how the album is going to be. Its like Green Day has shifted their gear from their last album. This album reflects that the band was in a lighter mood while making it. As you listen it you feel its fun and its good. "Stay the Night" is one of my
favorite
songs with catchy riffs and lovely lyrics. The
transition
between "Carpe Diem" and "Let
yourself
go" is quite good as both the songs are in different tempo and as you hear the latter you get totally pumped up.
"Kill the DJ" is star in all of them and you'll understand this when you'll listen it. It has the most important thing to make a number hit i.e. you'll always want to sing along with it. "Fell for you" again changes the mood from "Fight Club" mode to "Love Bug" mode and "Loss of control" and "Troublemaker again reverts you mind back to where you were before the last song. The last four tracks of the album are lovely with "Rusty James" and "Oh Love" being exceptionally good.
What is best about the album is that you can't say one song is very good and rest of them were OK. For the first time all the songs of a album is going to my playlist. This album was little bit different from last two album by Green day but it for good as change was needed.Its a album you put in your car stereo when you are happy and want that feeling to last, I'll give it 4 out of 5 stars. Soon I'll be reviewing dos and tre, so wait for it as its going to be legendary.
Stay the Night(Official Video)